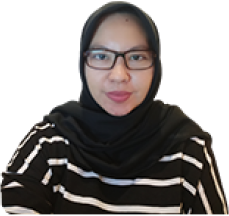 Intan Manikam, S.Hut.
Communications Officer
Bio
---
Intan is an experienced social media strategist with 10+ years of working experience in humanitarian projects, advocacy, and policy influence on Disaster Risk Reduction and Climate Change Adaptation, communication, and behavior change. She enjoys becoming a social media strategist and passionate about communications.