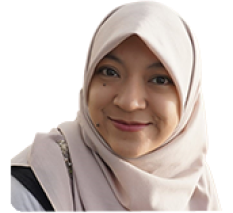 Afifah Hanum Amboru, M.Sc.
Disaster Management Analyst
Bio
---
Hanum is a disaster management research analyst whose previous works focus on oceanography-related risk assessment. She has worked with numerical modeling, GIS, and signal processing to analyze several marine phenomena. Her passion is in marine science, disaster study, and the environment.