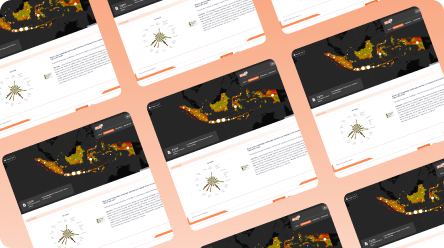 CARI! Main Portal - Automatic, spatial, and web-based Disaster Knowledge Search Engine (Main Portal)
Automatic Crawling Engine : Spatial-based disaster related journal & research repositories across Indonesia and Southeast Asia. It is a free to use machine assisted search engine to find disaster knowledge in Indonesia. Currently, we have gathered more than 51,000 geo-tag research articles that have been published in our database from major indexing tools. This feature is also equipped with a map that shows the distribution of research publications and its relation to disaster risks in each area. List of scientific journals
...
available in the selected area, automatically sourced from SCOPUS, DoAJ, GoogleScholar, Portal Garuda. Users can access maps down from specific areas to the district level. The map has InaRisk as a base map that provides official risk information so that users can have more accessible disaster and risk knowledge. Upon request, the engine is customizable for other countries and subject-matters. It is highly usable for different use cases, including tailor-made research, analytics, and capacity building as well as customized KM system development for our clients and partners to build resilience and sustainable development.
Read more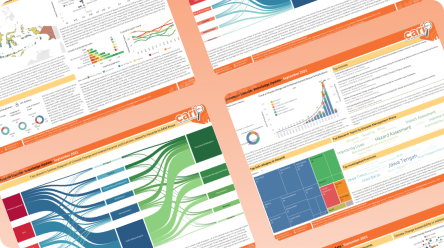 Indonesia Disaster Knowledge Update (IDKU)
Using data & knowledge gathered from our engine, CARI! provides monthly updates on the disaster knowledge landscape, strategies, and trends in Indonesia by crawling scientific sources and analyzes them into a two-three pages summary.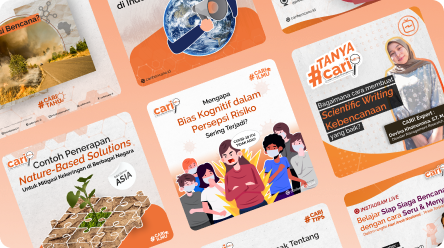 Social Media Outreach
Subscribe to our social media channels for awesome contents on disaster knowledge and CARI! solutions for DRR & resilience building.