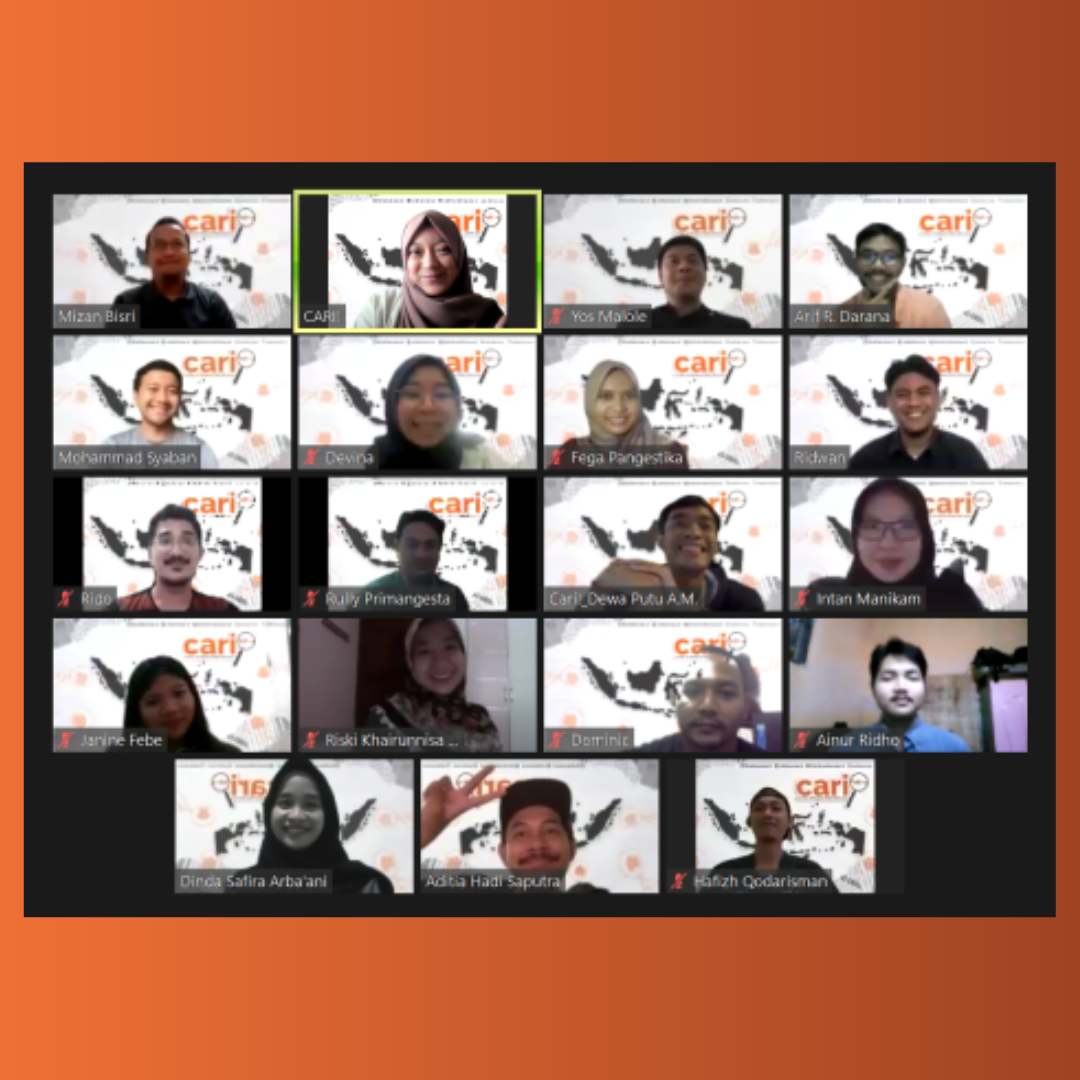 About
CARI!
Cerdas Antisipasi Risiko bencana (CARI!)* is a research & information technology-based start-up & social venture working to enhance knowledge management for disaster risk reduction and resilient development.
Our paramount vision is to accelerate disaster-resilient and sustainable development and society in Indonesia and Southeast Asia through science. CARI! supports the government, academics, enterprises, and many others to bridge the whole scientific knowledge to the public. 
CARI! team has various experiences in undertaking assessment and stakeholder mappings, developing ICT-based information and knowledge management systems, and extensive and intensive studies in disaster management, environment, and climate change.
(*) CARI is an Indonesian word for "search" – Our full name expresses a passion for "intelligently anticipating disaster risk (by using science)"
Download Company Profile
The Genesis of
CARI!

Problems and Solutions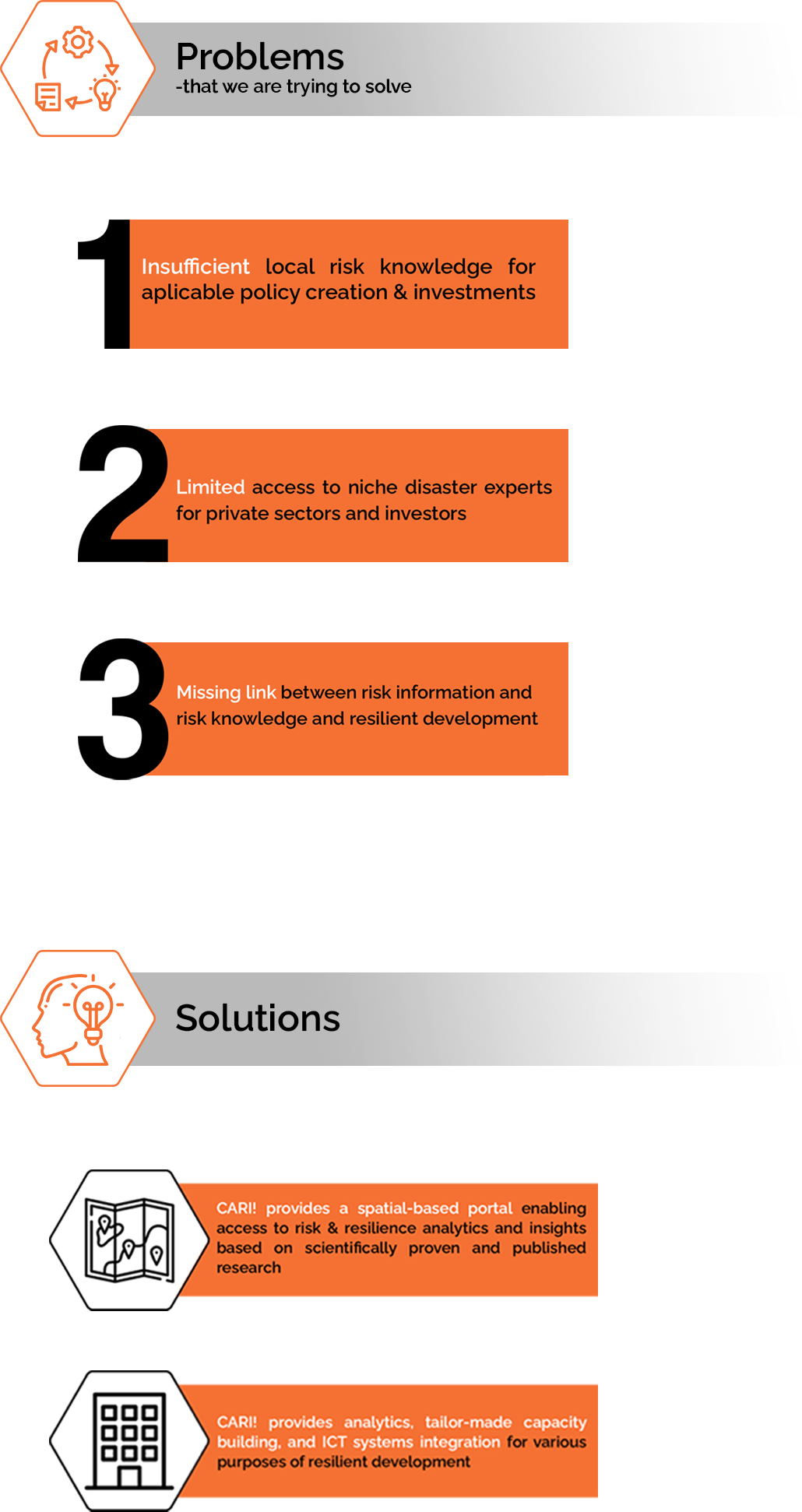 Not reinventing the wheel
Scientifically and Conseptually sound
Pragmatically implementable
Want to join with us ? Due to COVID-19, all staff and associates of CARI! are working remotely