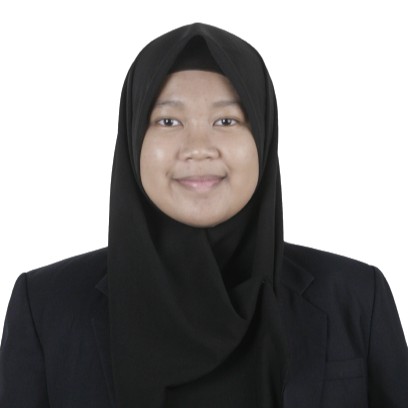 Atik Nurul Aini, S.T.
Data Analyst
Bio
---
Atik is a graduate of Geodesy and Geomatics Engineering who is heavily involved in disaster research. She developed her interests in disaster risk management (DRM), hydrodynamic, geodynamic, programming, data science, and data analysis. She also has an interest in advancing disaster research by utilizing Artificial Intelligence (AI) and Internet of Things (IoT).​
Atik has experience in research and community service which includes DRM, economic analysis in the context of disasters, GIS analysis, IoT analytics, evacuation management, Satellite Derived Bathymetry (SDB), Airborne LiDAR Topo-Bathymetry, simulation using AI, and development of integration methods with machine learning. Currently, Atik is also a research assistant at Bandung Institute of Technology, while taking a master's degree in Geodesy and Geomatics Engineering.​
On the sidelines, she likes to read books, both fiction and nonfiction. On another occasion, Atik also developed her interest in Business Intelligence and interdisciplinary research studies.