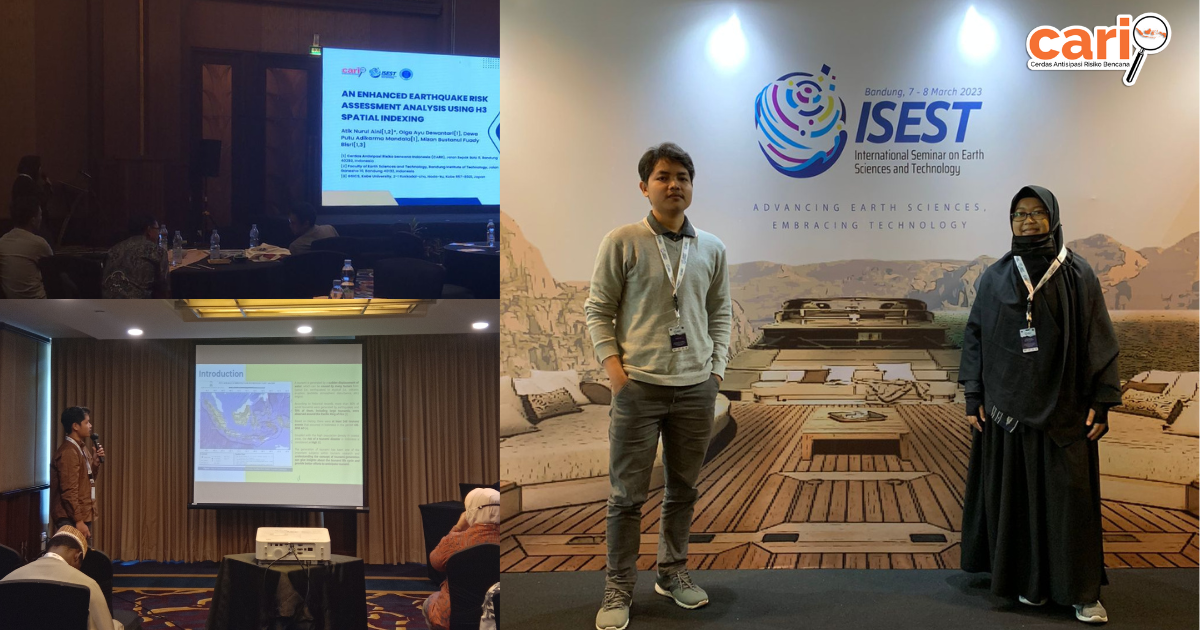 CARI!'s Participation in The 2nd International Seminar on Earth Sciences and Technology (ISEST) 2023
#Events & projects update
13 March 2023
Author : Comms CARI!
Editor : -
Two of CARI!'s data analysts, Ainur Ridho, B.Sc., and Atik Nurul Aini, B.Eng., represented CARI! at the 2nd International Seminar on Earth Sciences and Technology (ISEST) 2023 hosted by the Faculty of Earth Sciences and Technology of Institut Teknologi Bandung on March 7-8, 2023. Two papers produced by CARI! were presented.
Ridho presented a paper with the title of "Indonesian tsunami-generation in a nutshell: a systematic rapid review" which leveraged CARI! Knowledge Engine for systematic literature review in disaster-related science to rapidly identifies research gap and challenges on the issue. While Atik presented a paper with the title of "An Enhanced Earthquake Risk Assessment Methodology using H3 Spatial Indexing (Case Study: Sorong City)" which experiments with a new method for rapid risk assessment developed in CARI! geospatial analysis.
---