About
CARI!
Cerdas Antisipasi Risiko bencana (CARI!)* is a research & information technology-based start-up & social venture working to enhance knowledge management for disaster risk reduction and resilient development.

Our paramount vision is to accelerate disaster-resilient and sustainable development and society in Indonesia and Southeast Asia through science. CARI! supports the government, academics, enterprises, and many others to bridge the whole scientific knowledge to the public. 

CARI! team has various experiences in undertaking assessment and stakeholder mappings, developing ICT-based information and knowledge management systems, and extensive and intensive studies in disaster management, environment, and climate change.

(*) CARI is an Indonesian word for "search" – Our full name expresses a passion for "intelligently anticipating disaster risk (by using science)"
Read more
Recognitions
As an emerging social venture with an innovative approach for an end-to-end disaster knowledge management, CARI! has received several recognitions.
Discover More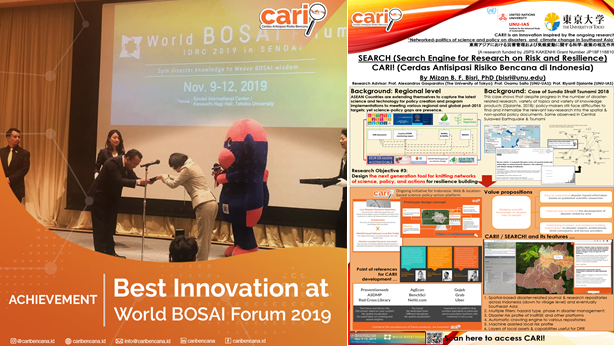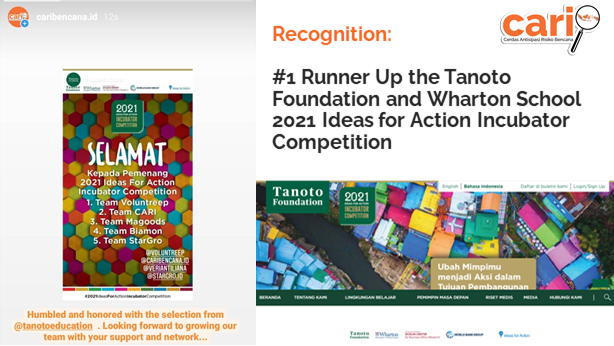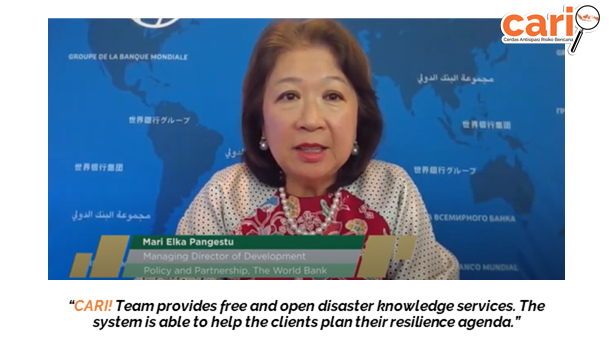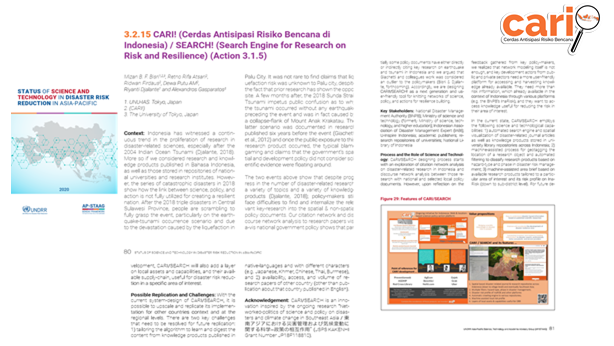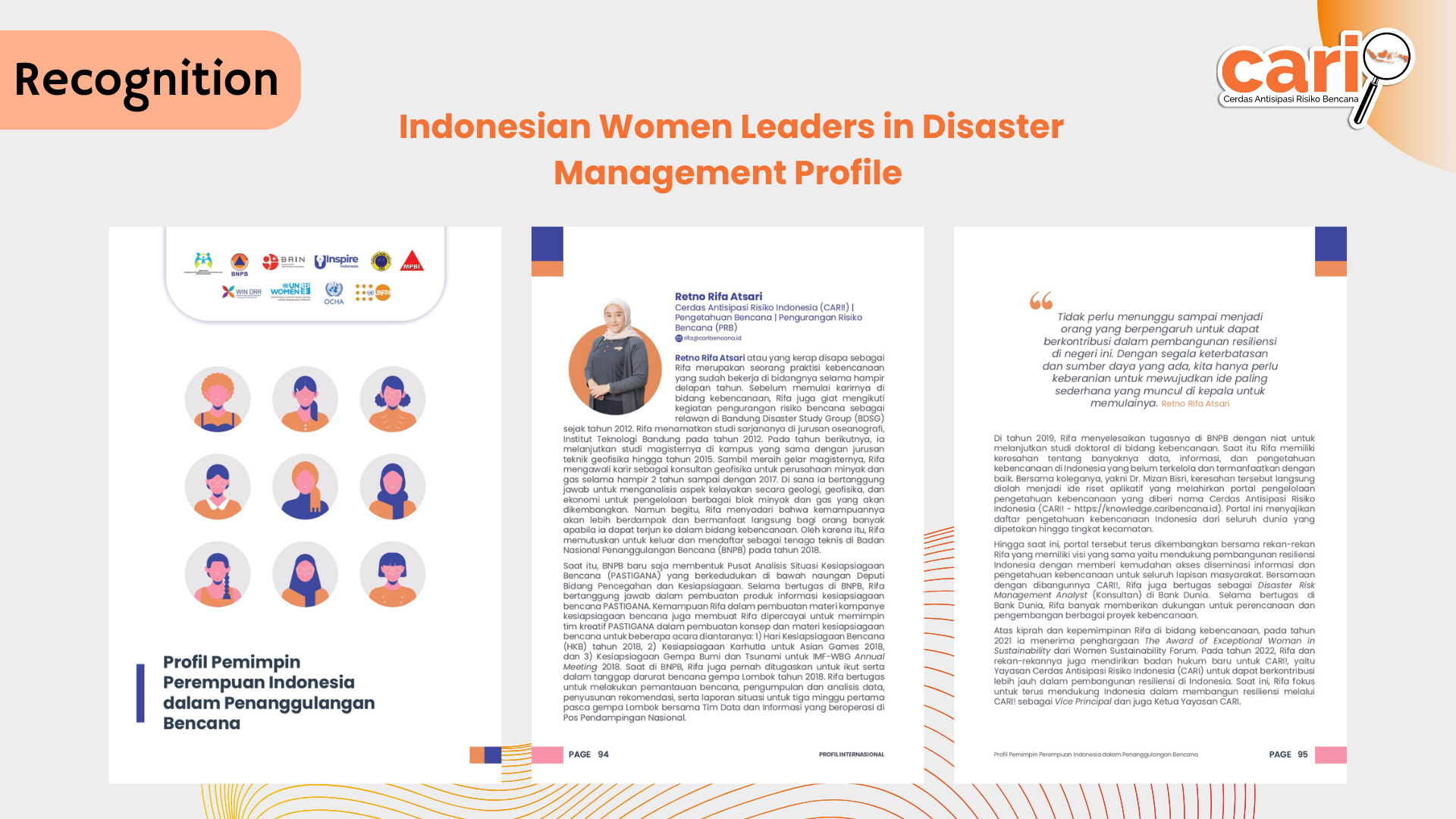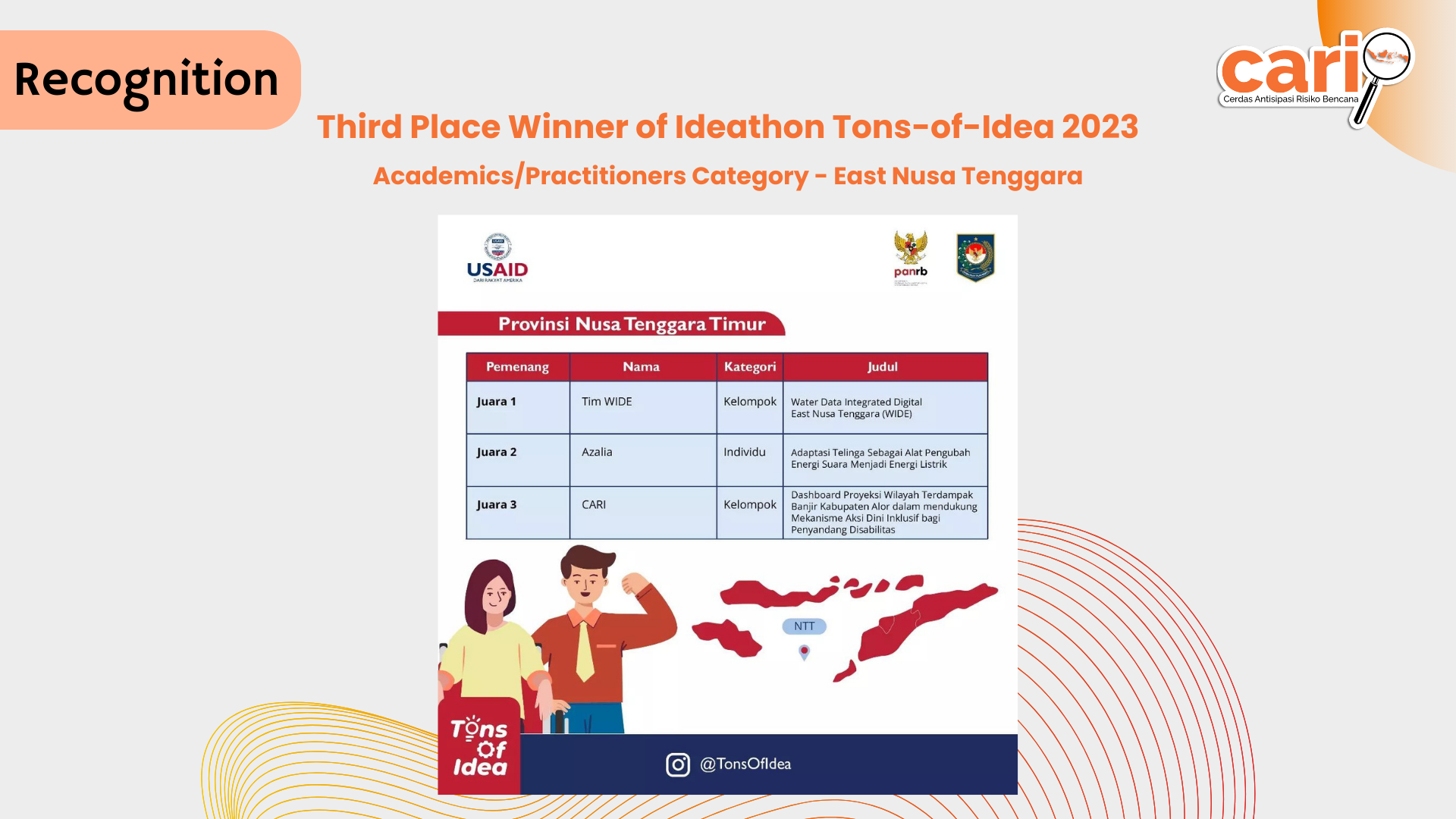 Testimonials for
CARI!
It is an honor to receive words of wisdom, inspiration, and encouragement from partners, clients and users about our products and services. Let's hear their voices and learn how organizations around the world are using our products and services to build resilience and better knowledge management.
See more Testimonials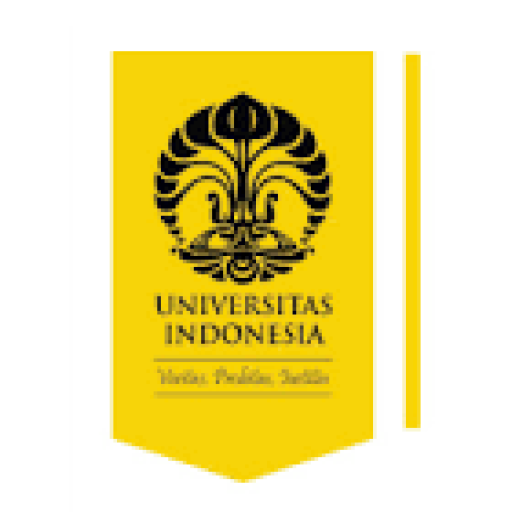 The special thing about CARI!'s knowledge management portal is that CARI! combines research publications with the location where the research was conducted, making it easier for users to know where the disaster research was conducted and what knowledge or publications of disaster research are available in that area.
Prof. Dra. Fatma Lestari, M.Si., Ph.D.
Director of Disaster Risk Reduction Center (DRRC) of the University of Indonesia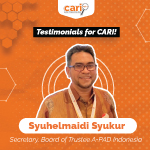 CAR!'s Disaster Knowledge Engine is what we've been waiting for
Syuhelmaidi Syukur
Secretary, Board of Trustee Asia Pacific Alliance for Disaster Management Indonesia (A-PAD)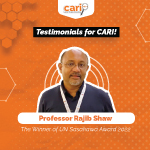 CAR!'s Disaster Knowledge Engine is like the second generation of Google Scholar search
Professor Rajib Shaw
The Winner of UN Sasakawa Award 2022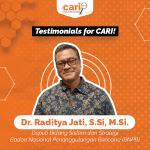 CARI! has supported BNPB's work in developing systems with scientific justification
Dr. Raditya Jati, S.Si, M.Si.
Deputy for Systems and Strategy at the National Disaster Management Agency (BNPB)