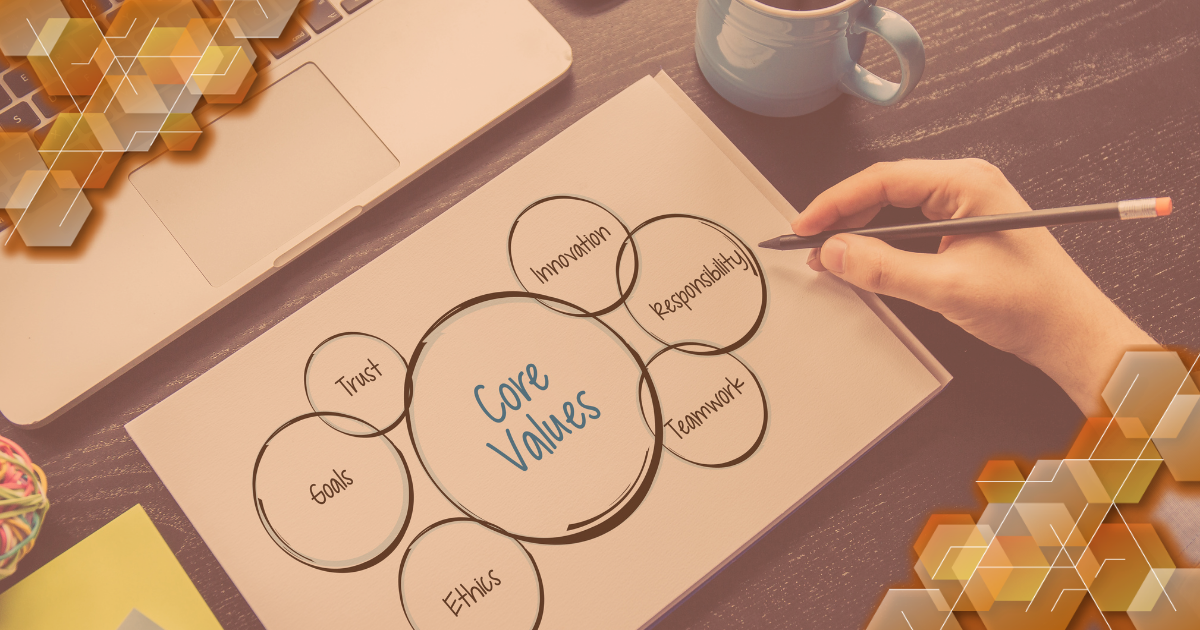 6 Things That You Should Know About CARI!
#Information management & technology
19 July 2022
Author : Comms CARI!
Editor : Intan Manikam Asmara
Company culture refers to a set of attitudes, behaviors, values, and beliefs of the company and its employees. It can be represented through the way they interact, the values they hold, and the decisions they make. Company culture includes the work environment, mission, leadership style, values, ethics, expectations, and goals.
Every company has their own culture that makes them unique, and what about CARI! ? We are happy to share it with you.
1. Social enterprise towards becoming a B-certified company
As a social enterprise, 60% of the profit is reinvested to ensure CARI!'s public services through the Main Portal of search engine for disaster knowledge, its research and development activities, and distribution of monthly Indonesia Disaster Knowledge Update remains free for everyone for years to come.
We are also aiming to become a B-certified company. A designation that a business is meeting high standards of verified performance, accountability, and transparency on factors from employee benefits and charitable giving to supply chain practices and input materials, including increased social and environmental performance and legal commitment.
2. Conduct annual planning meeting, mid-term evaluation, and end-of-year reflection
This agenda can be described as the process of defining, evaluating, and reflecting on the CARI! business roadmap for the company and our teams. These sessions aim to analyze expectations and results from the previous year to create an annual plan that gives everyone in the company a sense of where they're headed and where they want to be twelve months from now. This agenda shows that CARI! implement good organizational management and good governance based on our company principles.
3. Tech-based remote works
Our team CARI! work remotely from various cities and countries. We use video conferencing and messaging applications to communicate with each other, manage workforce and projects by optimizing technologies. We also have a virtual office where our teams can gather to work virtually.
CARI! also use technologies to work collaboratively for delivering the best possible outputs in all of our activities through the most efficient and effective ways.
4. Weekly meeting and monthly internal knowledge sharing & capacity building
We believe that our teams are a vital determinant of the company's success. A weekly meeting is held every Monday to ensure that workload distribution is carried out in the most optimum ways.
Maintaining a well-trained, well-qualified team is critical for the company's sustainability. Therefore, every month we have an internal capacity-building session where one of our team members roles as the speaker. The topics presented are diverse according to the speaker's knowledge. We hope this activity can be helpful knowledge sharing for the working environment.
5. Result-based management in combination with flexible working hours
A method for achieving results (outputs, outcomes, and higher-level goals or impact) while simultaneously improving workplace flexibility for CARI! teams. Both objectives are achieved by continuously monitoring business parameters and modifying work processes using results-focused techniques while concurrently using the same methods to tailor workplace flexibility needs to ever-changing work and personal environments. Using the technique results in the synergistic accomplishment of workplace productivity and efficiency objectives, along with enhanced retention, job satisfaction, work team cohesion, and effectiveness.
Each individual in CARI! is important and all core team members have their own Key Performance Indicators to support the delivery of functions within the team, such as research, system development, communications, or business development.
6. Performance-related appreciation
CARI! is fully in support of team members' individual targets to complement the team's goals and vision. To motivate individual's growth, performance-related bonus can be activated once the team members surpassed their Key Performance Indicators in a month.
Starting from 2021, a new team tradition was born with the introduction of "CARI! Outstanding Performance Award". CARI! team members choose and nominate a staff with the best performance within a calendar year. The prize is a one week study-trip to Japan, "the Mecca" of disaster risk reduction. The goal of this trip is for appreciation and also for inspiring the person and the team with advancement in DRR from Japan.
Ridwan Firdaus is the 2021 winner and he will go to Japan next year together with the 2022 winner.
---