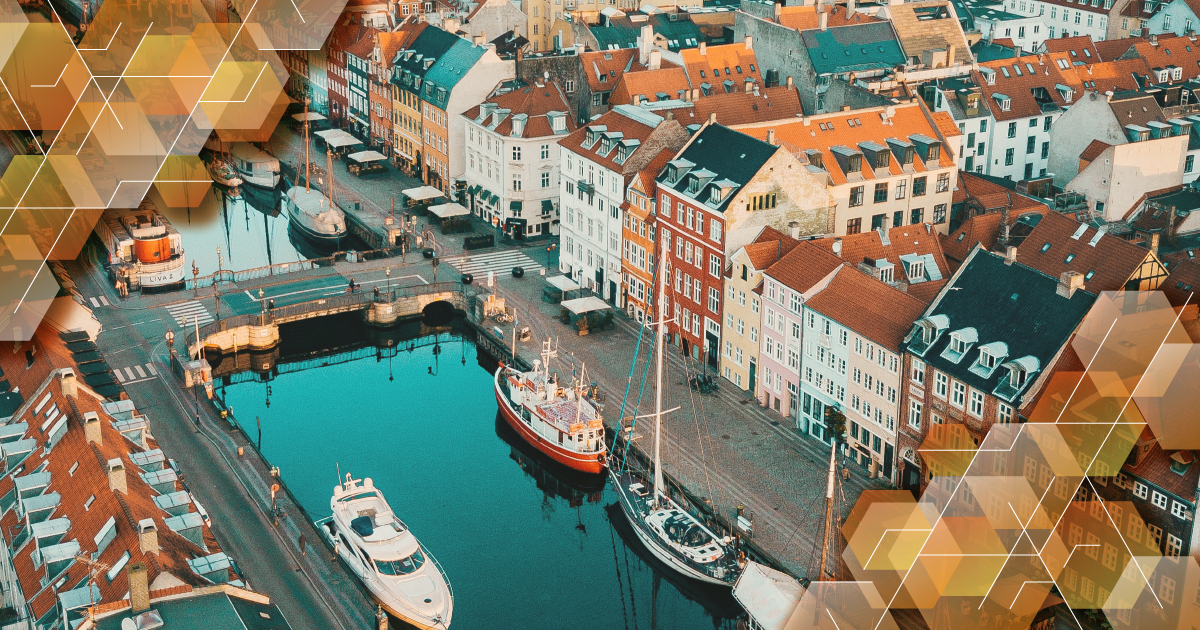 Copenhagen: The World's Most Environmentally Sustainable City?
#Environment & ecosystems
27 May 2022
Nada Ainayya Ridhani
A sustainable city is often described as a city that has the minimum environmental impact, is managed, and is inhabited by people dedicated to the minimization of required inputs of energy, water, and food, and minimization of the waste output of heat, and minimal pollution. A sustainable city should also meet the needs of the present city folks without sacrificing the ability of future generations of city folks to meet their own needs.
In 2021, Copenhagen was ranked the most sustainable city in the world by GetSmarter, while Denmark was the highest-rated country in the 2020 Environmental Performance Index (EPI). Copenhagen is Denmark's capital and most populous city, with a population of 805.402 in a 179.km2 area. Let's analyze how Copenhagen ticks the boxes of important sectors for the sustainable development of a city criteria from Stokmane (2021).
1. Nature and natural environment
Copenhagen is a city with many urban gardens, with one-fourth of the city made of green spaces such as parks, lakes, coast, and natural areas.
2. Technology
In the technology sector, Copenhagen uses big data to improve the efficiency of municipal buildings, with constant review of energy and water consumption.
3. Infrastructure and industry
Faced with stormwater and cloudburst challenges, Copenhagen adopted a Cloudburst Management Plan in 2012. The city is preparing 300 cloudburst projects over the next 20 years designed to increase the city's blue and green infrastructure and prevent flooding. The green infrastructure, like parks and natural areas, will absorb rainwater for storage and manage seepage as 40,000 m3 of water can be contained in just one park during cloudbursts.
For the infrastructure, Copenhagen has built more roads specifically made for biking since there are 700.000 bikes being used by 62% of its population. Only 29% of its households own a car and the city offers free bikes to use around the city. Electric bikes are sold at a low cost, and buses are changing from diesel to electric energy. Copenhagen also has an integrated railway network as its main public transportation. With all these efforts, Copenhagen now has better air quality and hopes to become carbon neutral by 2025.
4. Energy
Copenhagen has the largest wind turbine industry in the world, which made Denmark one of the leading countries in wind production, producing 20% of the country's total energy consumption.
Since 2010, Copenhagen's regulations require all newly constructed buildings to incorporate green roofs. This green roof policy then led to the reduction of energy needed for cooling during the summer and heating during the winter.
Then, in 2013, Copenhagen began constructing Amager Bakke (Amager Slope/Copenhill), a plant that uses furnaces, steam, and turbines that process 400.000 tons of non-recyclable waste every year. The waste is burned like fuel to create a high-pressure system, which drives the turbines that provide electricity for 60.000 houses and heat for 160.000, and also reduces Copenhagen's CO2 emission. The roof of this plant is then turned into a giant recreational facility for city residents with a year-round ski slope, climbing towers, and hiking trails.
5. Built environment
There are many unique, artistic, and historic buildings and sites in Copenhagen, such as Amalienborg, the Royal Danish Library, the Royal Danish Playhouse, The Royal Danish Opera House, DR Koncerthuset, and many more. There are also many art museums and galleries, such as Galleri Nicolai Wallner, Galleri Bo Bjerggaard, and Bredgade Kunsthandel.
6. Economy
Being the major economic and financial center of Denmark, Copenhagen's economy is based largely on service and commerce. Copenhagen is rich in companies and institutions with a focus on research and development within the field of biotechnology. Other than those, tourism is also a major contributor to Copenhagen's economy, with tourists coming to experience its city's harbor, cultural attractions, award-winning restaurants, and eco-friendly hotels.
7. Environmental issues and ecology
Relating to point number 7, 40% of Copenhagen's waste gets recycled, the rest went to Amager Bakke, and only less than 2% of Copenhagen's waste goes to a landfill. Every person can go to vending machines available around the city where they can recycle materials and receive a deposit.
Looking at all the criteria, Copenhagen sure does tick all the boxes. Moving forward, hopefully, Copenhagen can be an inspiration for us all and other cities can learn to become more sustainable like Copenhagen. To know more about sustainability, head over to CARI!'s main portal and check out the research publications available on our database.
-----
References
Braw, E. (2021, November 30). The Blue-Green Dream. Retrieved from The Breakthrough Institute: https://thebreakthrough.org/journal/no-15-winter-2022/blue-green-infrastructure-copenhagen
C40 Cities. (2015, October). Cities100: Copenhagen - Green Infrastructure Prevents Flooding. Retrieved from C40 Cities: https://www.c40.org/case-studies/cities100-copenhagen-green-infrastructure-prevents-flooding/
Chan, N. W., Imura, H., Nakamura, A., & Ao, M. (2016). What Are Sustainable Cities? In N. W. Chan, H. Imura, A. Nakamura, & M. Ao, Sustainable Urban Development Textbook (pp. 14-20). Penang: Water Watch Penang & Yokohama City University.
Freethink. (2019, September 20). Copenhagen turns trash into ski slopes. Retrieved from Freethink: https://www.freethink.com/series/future-of-cities/copenhagen-sustainable-approach-to-waste-management
Hunter, L. (2022, January 4). Copenhagen named world's most sustainable city. Retrieved from CPH Post Online: https://cphpost.dk/?p=130409
Stokmane, I. (2021). Sustainable City Forms. IOP Conf. Series: Materials Science and Engineering, 1-9. doi:10.1088/1757-899X/1203/3/032066
Tomorrow City. (2021, July 08). What has Made Copenhagen the Green Capital of the World. Retrieved from Tomorrow.City: https://tomorrow.city/a/what-has-made-copenhagen-the-green-capital-of-the-world
World Commission on Environment and Development. (1987). Our Common Future. Oxford: Oxford University Press.
-----
Additional information:
The contents of the article, both the chosen point of view and the ideas included are the full responsibility of the author. This article is not intended to convey the official views of CARI!
---