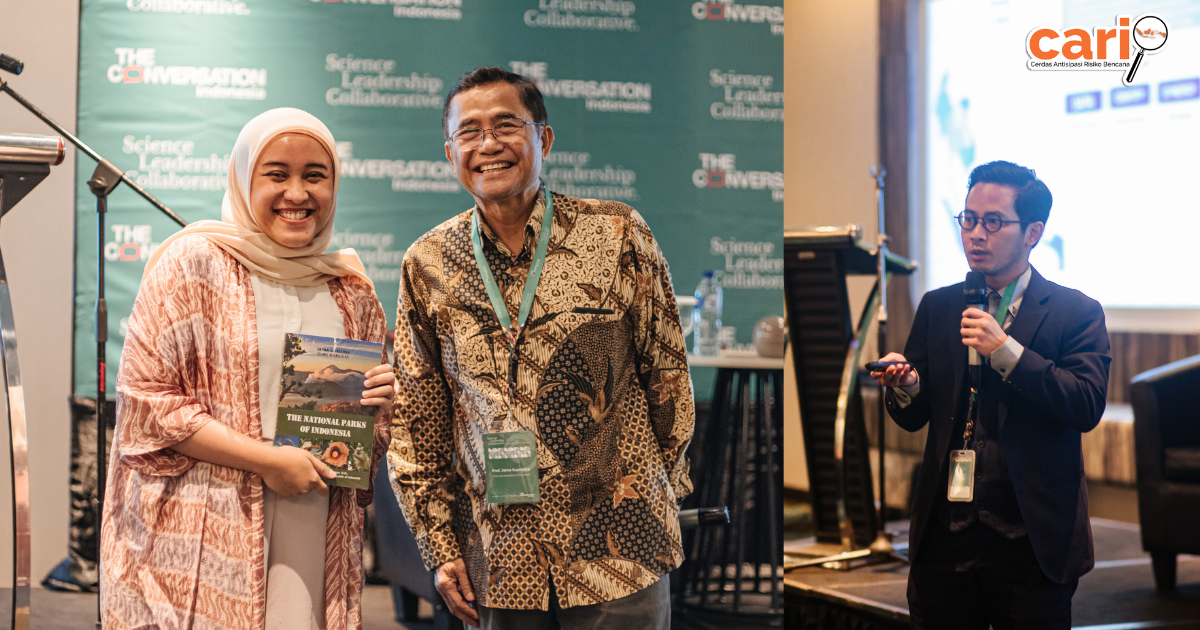 CARI!'s Participation in Science Leadership Collaborative Graduation Day
#Events & projects update
21 March 2023
Author : Comms Cari
Editor : -
The Science Leadership Collaboration (SLC) program employs leading-edge methods to transform 30 high-potential science researchers into more effective leaders — champions who can shape the future of their respective fields of expertise, the ecosystems they operate in, and, ultimately, Indonesian societies. The SLC, in particular, enhances the capabilities of Indonesian Early Career Researchers working in the field of climate change, health & medicine, marine, and community resilience.
During the SLC Graduation Day, held in Bali on March 17, 2023, one of CARI!'s researchers, Dr. Fajar Ajie Setiawan delivered a project presentation titled "Assessing the Favorable Stakeholder Landscape for Plastic Waste Governance in Indonesia" and received feedback from a multi-stakeholders panel. The project aims to navigate the "spaghetti bowl" of relevant institutions and instruments for plastic waste governance in Indonesia.
CARI!'s Vice Principal, Rifa Atsari, M.Sc., also participated as one of the panelists for the SLC Cohort's Project Presentation, a part of the series of events of the SLC Graduation Day. She provided insights on how to enhance the business process and value creation from each research-project presentation.
CARI!, as one of The Conversation Indonesia's partners, has supported the implementation - and even the preparation of SLC. CARI! was involved in conducting a scoping study titled "Pathways for Finding Talents and Nurturing Research Leaders" in 2021, which was a fundamental reference for the creation of SLC, defining criteria of the participants, and program design.
---