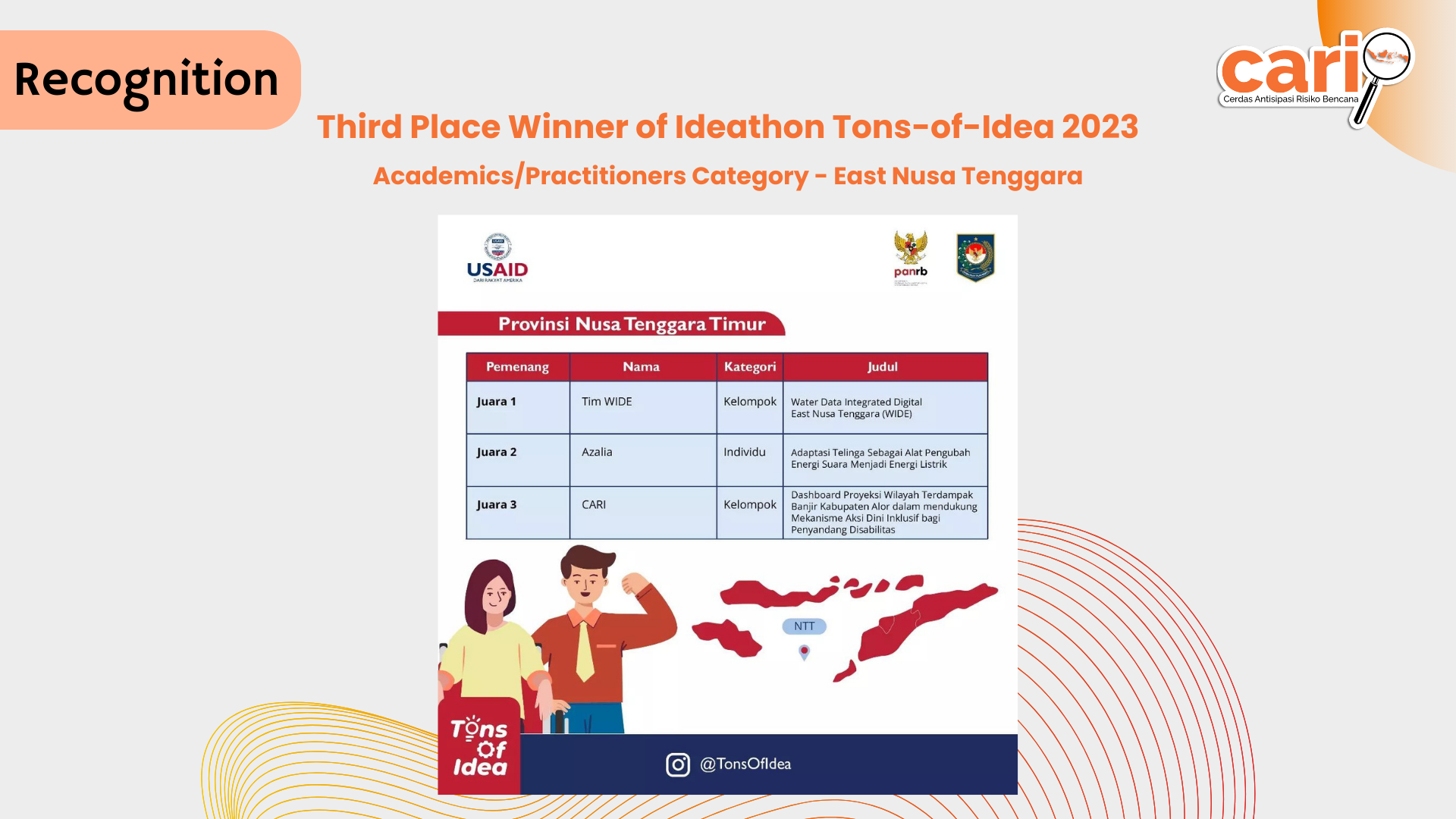 Third Place Winner of Ideathon Tons-of-Idea 2023, Academics/Practitioners Category - East Nusa Tenggara
By bringing innovation in the form of a Projection Dashboard of Flood-Affected Areas in the Alor Regency to Support Inclusive Early Action Mechanisms for Persons with Disabilities, CARI! Team consisting of Fathia Lutfiananda (Disaster Management Analyst), Anarita Widyaningrum (Operations Coordinator), and Radikal Lukafiardi (Data Engineer) won 3rd place in the East Nusa Tenggara Province Academics/Practitioners Category of the Ideathon Tons-of-Idea Competition.

Ideathon Tons-of-Idea is a competition organized by the Ministry of State Apparatus Empowerment and Bureaucratic Reform with support from USAID ERAT to boost the improvement of public service issues in various regions in Indonesia.