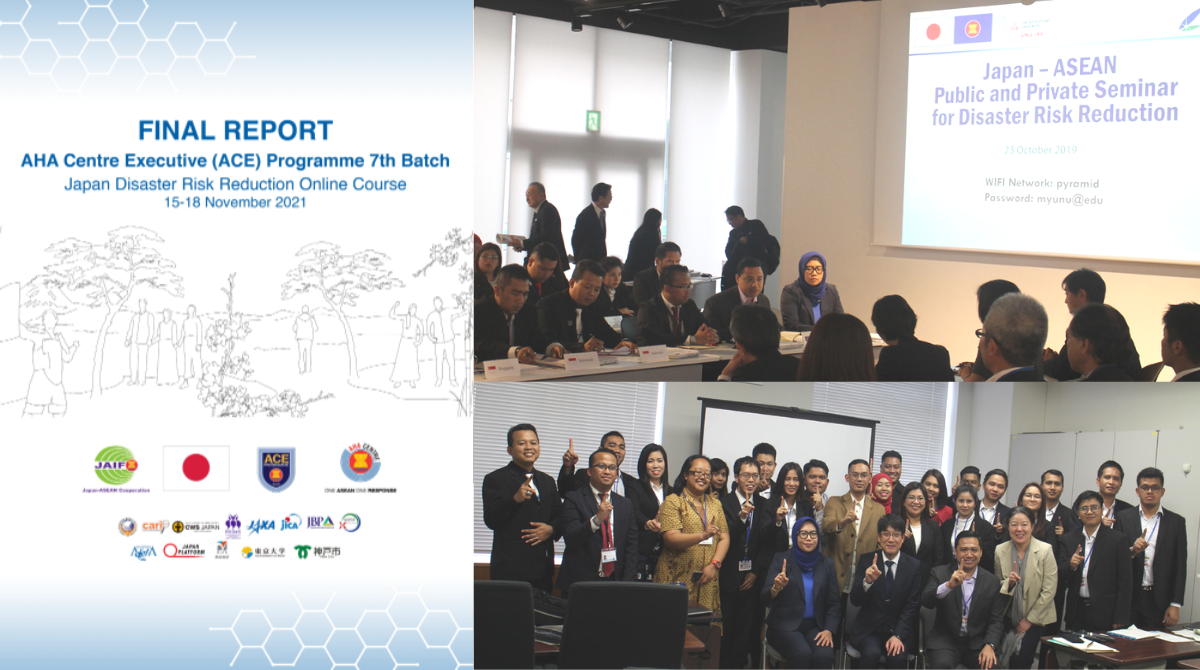 The ACE Programme Japan Disaster Risk Reduction (DRR) Online Course
In November 2021, CARI! was involved in the development of AHA Centre Executive (ACE) Programme 7th Batch's Japan Disaster Risk Reduction Online Course. This course's objective is to develop future leaders of ASEAN in disaster management, which in turn strengthens the operationalisation of One ASEAN One Response adage and realisation of the ASEAN Vision 2025 on Disaster Management. This course covered various topics regarding disaster risk reduction.
This programme was supported by the Japan-ASEAN Integration Fund (JAIF), the New Zealand Government, the U.S. Government, the UN partners (UNOCHA, WFP, UNHRD, UNDP, and IOM), the Red Cross and Red Crescent Movement, GNS Science, AADMER Partnership Group, RedR Australia, U.S. Forest Service, and various academic institutions.