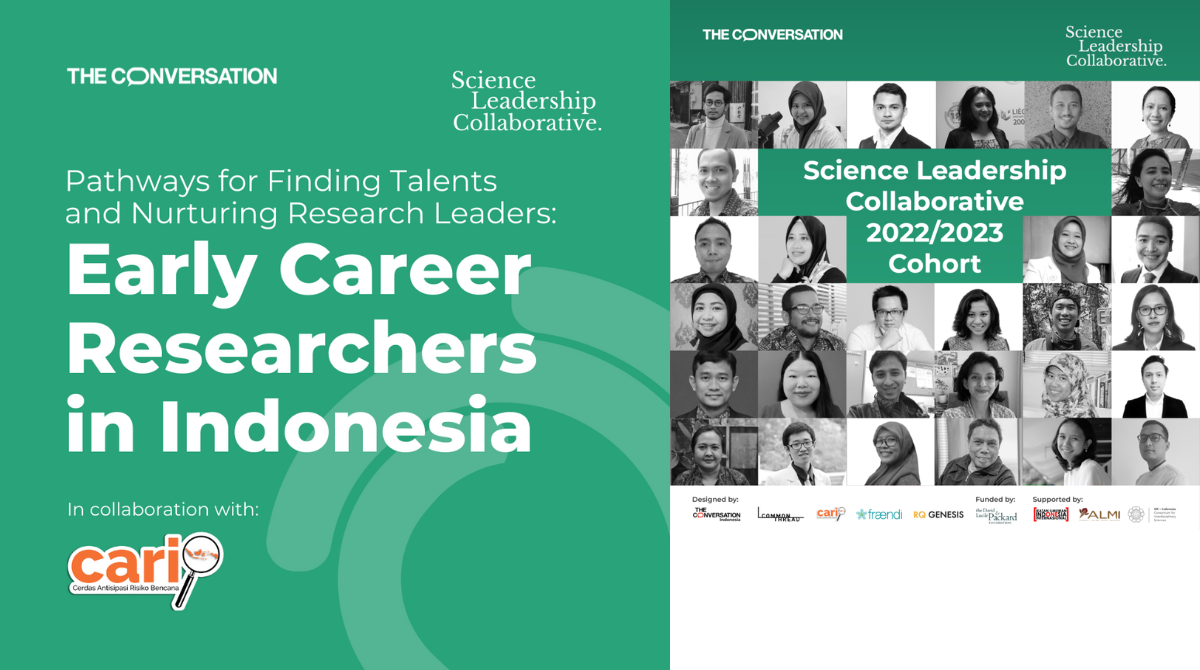 Program Development for Early Career Researchers Fellowship
In 2021, The Conversation Indonesia (TCID) and CARI! collaborated to conduct a baseline entitled "Pathways for Finding Talents and Nurturing Research Leaders: Early Career Researchers in Indonesia" that map the challenges faced by Indonesian early-career researchers (ECRs), as well as the support needed by them to create impactful research. This study informs the design of the inaugural edition of Science Leadership Collaborative (SLC) which was launched in 2022.

SLC is implemented by TCID, CARI!, CommonThread, Fraendi, and RQ Genesis. It is designed to transform Indonesian researchers into collaborative global scientific leaders who will shape the future of Indonesian research and beyond. It provides 30 high-potential researchers with leadership development, peer-coaching, network building, and mentoring to help them become more effective and influential research leaders. The 30 ECRs work on themes supporting resilience and sustainable development namely marine science, climate change, medical and health, and community resilience.